Individual & Group Embroidery Customization
At Veradox Designs we offer beautiful embroidery for all of our Seat Towels & Wraps! For just $5.00 extra, we will add your favorite slogan, phrase, club or team name, etc... and make your Seat Towel or Wrap a "one-of-a-kind" product, and one you will cherish for a lifetime! We will place your text embroidery FRONT-AND-CENTER, offering maximum visibility and center placement! Please keep the amount of letters to a maximum of 25 total characters, including spaces. This will ensure that we can provide each and every customer with a rich, embroidered text that is approximately 7 inches wide and 1 inch high! For embroidery needs that exceed this 25 character standard, or for a more intricate graphic, logo or design, just contact us and we will be more than happy to quote you the best price, based on size and stitch count. We have had many soccer moms (& dads), who want to embroider their soccer team name, in addition to their child's name and number. :-) Feel free to contact us and we will make it happen. . . .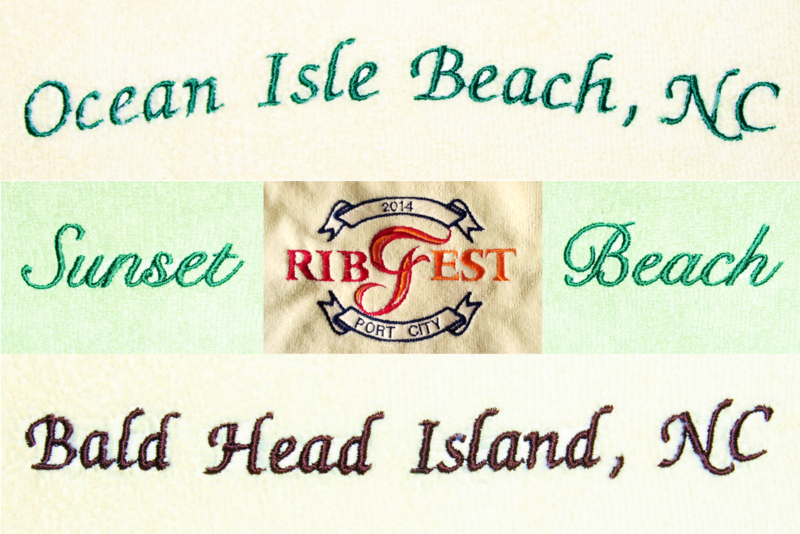 Corporate Sales
Let Veradox Designs design and customize one of our Seat Towels or Wraps for your next corporate event. We will add your corporate logo, charity event logo or club / organization logo and make an incredible corporate "give-away" product that will be cherished by all of your corporate leaders, executives and employees, while generating increased advertising and exposure for your company, "anywhere their lives take them." Your corporate logo will go from the home or office, into the car or truck, and onto the beach, lake or other travel destination! We have no minimums for our corporate partners, and will quote the lowest cost for our in-house embroidery customization (based on stitch count and volume ordered). For those seeking a larger volume (3000 or more), we can offer full customization (color, material, branding, and logo) within a 2 month delivery window. Please remember that we offer wholesale and volume pricing. Just contact us and we will send you our Corporate Sales Brochure. We look forward to developing the lowest quote available!